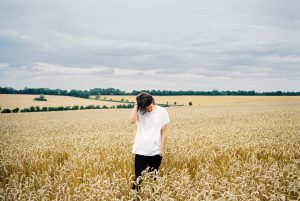 ABOUT
After graduating from Met Film School, with a BA in film- and television communication, Jon started working as a freelance online editor. Trained in Baselight and Davinci Resolve, he quickly moved up to colourist, grading numerous short films, music videos and now colours feature films, most recently The Marker (starring John Hannah), My Pure Land and My Friend the Polish Girl.
After directing his first short film, The Station Master , he signed with Las Bandas Be Brave, where he now has directed over 14 music videos since signing with them shortly after graduating film school. Jon continues to pitch for music videos whilst freelancing as a colourist and editor.
Jon has worked for companies such as Nickelodeon, Working Title Film, Sony Music, Creativity Media, Radley Yeldar and Universal Music etc.
In his spare time he takes 35mm stills photography, and has previously been published in Black and White is Worth the Fight and Noice Magazine.