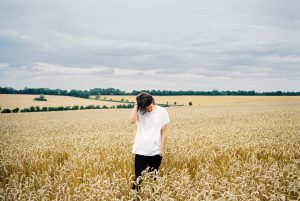 ABOUT

In 2009, I relocated from Norway to London to study film at Met Film School and got a part-time freelance job at a local post-production company which introduced me to the industry. I graduated with a BA in Film- and Television communication; since then, I have continued my directorial career directing music videos and self-funded short films.
My graduation short film, "The Station Master", was screened at the renowned short film festival: Palm Springs International ShortFest and San Diego International Film Festival. After a successful festival run, I could continue my directorial career directing music videos whilst also freelancing as an editor.
Directing music videos gave me invaluable storytelling knowledge. I am grateful for having had the opportunity early in my filmmaking career to film with a steam train, burning down a house with the help of an entire fire department, filming with a reindeer and shooting on top of a mountain in a foggy rainstorm. This helped me hone my skills as a fast and hard-working director with a positive attitude, where nothing is impossible.
In 2019, I wrote and directed the Norwegian short film "Our Father's Cabin". It premiered at Palm Springs International ShortFest, then continued to Flickers' Rhode Island International Film Festival and finished the festival circuit in Norway at Bergen International Film Festival.
Late last year, I directed and edited the comedy short film "Deloping". It was written by Tom Mair and produced by Fiona Boakes. Starring Lola-Rose Maxwell and Eleanor Morton. It premiered at the esteemed Edinburgh International Film Festival and Chicago International Film Festival.
DIRECT CONTACT:
ph: +44 (0)7540 250 646 mail: stokke.jon@gmail.com
ph: +47 452 42 994